Hi!
Thank you for requesting more information about my programs.  It looks like you are planning a Special Event and I would LOVE to be a part of it! Since 1985 I've been helping companies just like yours solve the problem of making the event FUN and MEMORABLE!  Something you and the boss will be proud of and leaving your guests with the feeling of "glad they came".  There are a few different formats that my presentations come in. It just depends on the physical arrangements of the venue that you are using, the number of guests and of course, the budget. Below you will find my comments regarding all of these topics.
I enjoy helping people plan their special events. So whether you book one of my programs or not, I am here to lend my experience and help you to produce a great event. After all, you will probably be doing this again next year and keep in mind… "it has to be better than last year"! I hope you will keep me as a resource during the year whenever it is time to create an "Amazing Production".
"Terry did a fantastic job for us at our Holiday Party".
THE SHOWS
After 30 years of being in this business, I know there are 3 things my clients want.  They want their guests to be IMPRESSED. That's why I only script magical "tricks" that absolutely leave people amazed! They want it to be CLASSY. No cheesy rabbits in top hats, performer arrives on time (clean and dressed appropriately) and treats the guests with the utmost of respect. They want it to be EZ. Book it and forget it. As the professional, I'll take care of the rest. With that said, here are the formats that are most popular……
AFTER DINNER – The featured attraction. Lights, music, costumes and amazing talent on stage. It could be my large Grand Illusion show "Stage of Wonder", or a smaller version of the show that features just myself as the solo performer.
BEFORE DINNER – The ice breaker. Strolling amongst the guests, I entertain small groups of perhaps 6 people at a time with "close-up" magic. Playing cards, pencils, rubber bands, cell phones you name it. They all take on a magical life of their own and often in the very hands of your guests! This is some of the most powerful magic there is, right in front of their noses!
I frequently am booked as a FULL EVENING of magic that includes before and after dinner programs. It's the "extra value meal" of my industry. Bundle it together and get the best of both worlds at a savings. 
Some clients create an entire MAGIC THEME to their event. Centerpieces, room decor, custom printed placemats, magic trick "give-aways"….I've seen some interesting things over the years. I can certainly help you if this is your interest.
"The Switcheroo Trick… that was cool"!
SHOW PRODUCTION
I arrive well before your guests (typically when the venue is setting tables) and get things all set up. We literally transform ANY event space into our "Theatre of Magic". For the larger shows, my team takes care of working with the venue's AV people, banquet/catering staff and engineering to ensure the best possible show is going to be produced. Theatrical lighting, sound reinforcement, pipe and drape and staging is all coordinated by us. Make sure to check out our "Technical Rider" below to ensure we bring the right show to your venue.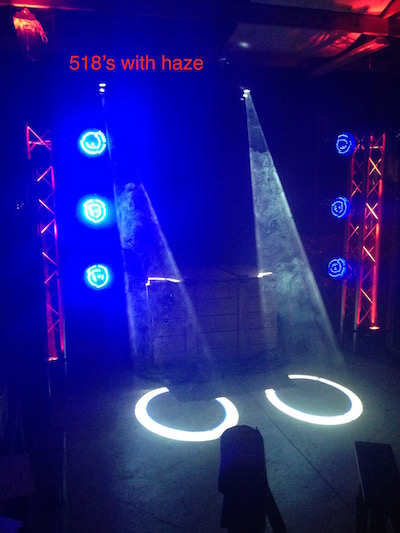 "Terry Magelssen is a REAL Magician".

"If you and your guests are not thoroughly entertained, just tear up my check. This has been my motto for 35 years. And I can tell you, NO one has ever felt compelled to do it" -Terry Magelssen
Pricing
"Stage of Wonder" – (full stage production)  $2,500
"Wonder" –  (Terry's "one man show")  $1,500
Strolling – (before dinner)  $500
Full Evening – Add either of the two after dinner programs along with strolling together, then deduct 15%!
All shows are contracted in advance. 50% deposit required to reserve date, balance is due at time of show.  "Stage of Wonder" and "Wonder" each have a Technical Rider that specifies requirements of the venue to ensure the show can be produced in the space desired. Terry will consult with you to ensure whether the specified show can be mounted in the desired space.
Secure Your Date Now…Before It's Too Late!
Use the "comments" section to describe which of our shows you are interested in. Be sure and describe your event as best you can. Terry will be in touch within 24 hours to discuss options, discounts and answer any questions before an actual agreement is drawn up.